How Clutch Evaluates Companies
What Is a Leaders Matrix?
A Leaders Matrix is an interactive graph that shows how service providers compare against each other in a particular market or location, such as app development companies or app developers in New York.
A Clutch Leaders Matrix maps service providers with the highest Clutch Rank in an individual market. Leaders Matrices are interactive graphs that show where companies fall across four quadrants: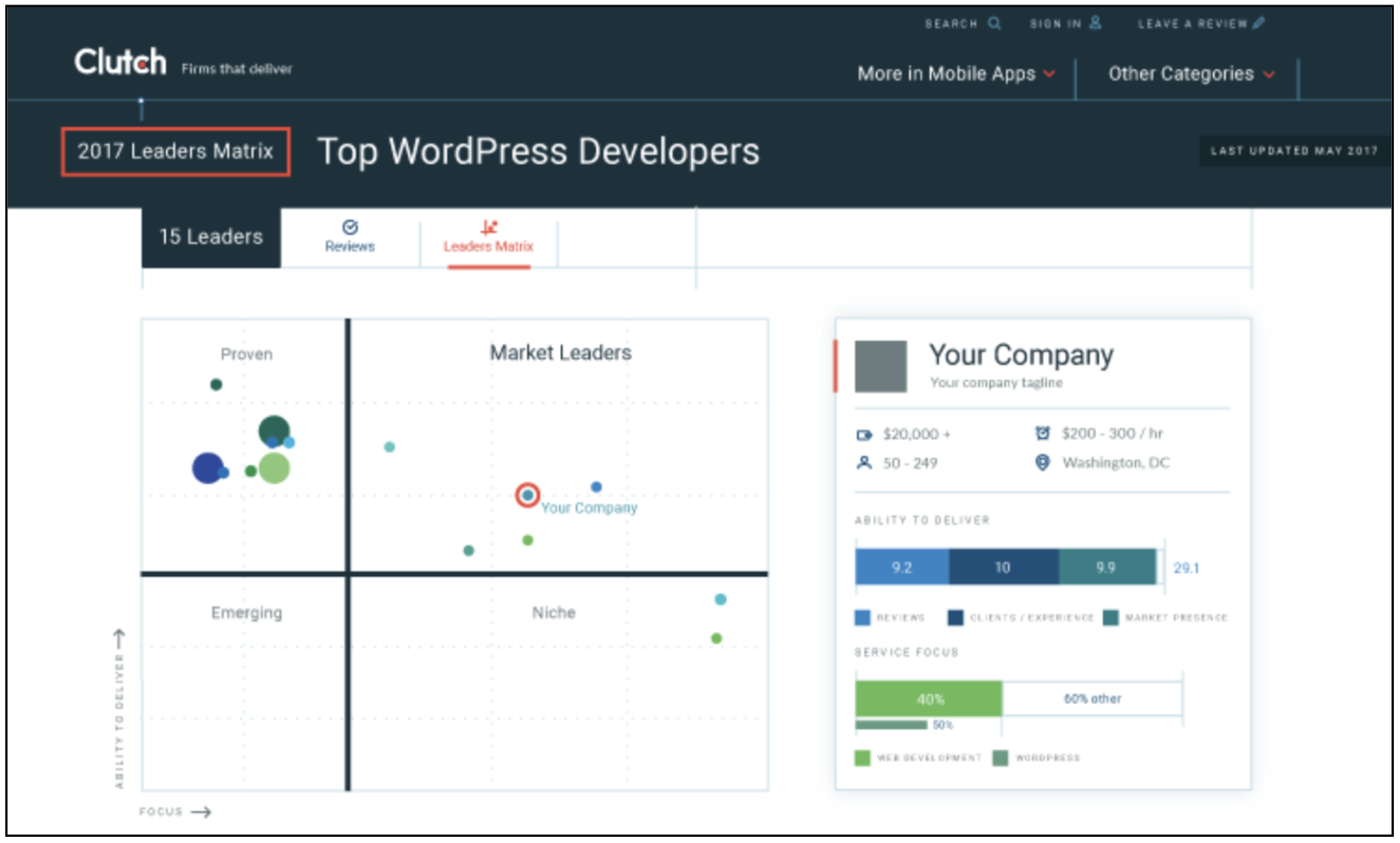 Focus, on the x-axis, accounts for a company's specialization within a certain industry.
Ability to Deliver, on the y-axis, considers three criteria:
Client references and reviews
Market presence and industry recognitions