Use Google Analytics to track clickthroughs to your company's website from Clutch. Here's how to add Google Analytics to your profile.
8 Steps to Add Google Analytics to Clutch Profile

Step 2: Select Admin (bottom left of screen)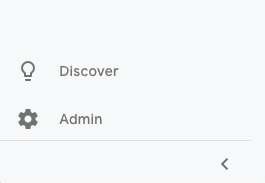 Step 3: Select 'Create Property' from 'Property' dropdown menu

Step 4: Name the new property, 'Clutch'
Step 5: Enter your Clutch profile URL into the 'Website URL' field, i.e. https://clutch.co/profile/company-x
Step 6: Create and copy the Tracking ID (UA-XXXXXX-X)
Step 7: Log into Clutch to edit your company profile
Step 8: On the third page of your Clutch profile, you'll see a tab for Google Analytics. Paste the Tracking ID (UA-XXXXXX-X) in the Google Analytics ID field.

Other Tracking Strategies for Your Clutch Profile