The performance section of the Clutch Vendor Dashboard and Google Analytics 4 are resources used to track profile views and website click-throughs.
Only Clutch+ and sponsored profiles receive custom performance tracking access with UTM codes.
---
Performance Section of Dashboard
The performance section of your Dashboard allows you to view historical click-throughs and profile views on an aggregate and per-page basis. You can also monitor real-time page position.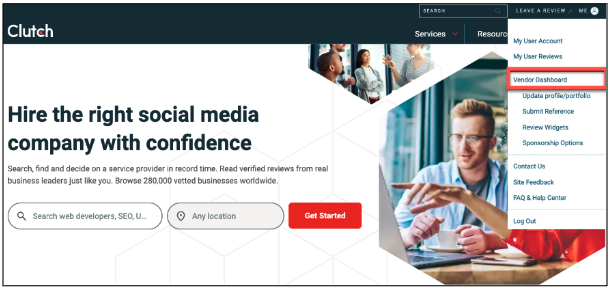 What is a UTM?
UTM parameters are special codes that can be added to the end of any URL to track clicks and the performance of marketing activities.
Example:

---
How to Add UTMs to Your Google Analytics 4 Account
Follow these steps to start tracking traffic from your Clutch profile to your website using Google Analytics 4:
Step 1: Log into Google Analytics: http://www.google.com/analytics/

Step 2: Select Admin (bottom left of screen)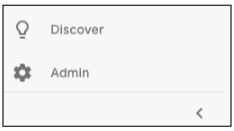 Step 3: Click 'Create Property'.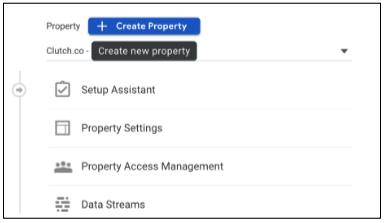 You will then see the screen below: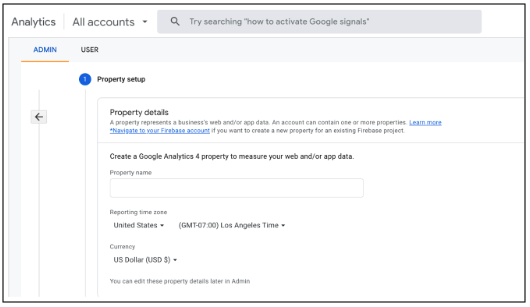 Step 4: Name the new property, 'Clutch', click next and then fill out the business size, industry, and goal questions.
Step 5: Input your Clutch profile URL into the 'Website URL' field, i.e., https://clutch.co/profile/company-x and name stream 'Clutch Profile'.
Step 6: Click 'Create Stream'.
Step 7: Copy the Measurement ID (G-xxxxxxx)
(Your "G-" ID appears at the upper right)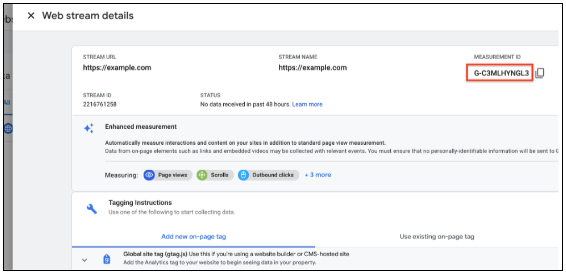 Step 8: Log into Clutch and 'Update Profile'
Step 9: Navigate to the 'Customized URLs & Tracking' section. Paste the Measurement ID (G-xxxxxxx) in the Google Analytics Tracking ID field, and save the changes.
Note: In GA4, you now have a measurement ID. You will not have a tracking ID in your new GA4 property. Your measurement ID will be formatted like G-XXXXXXX. It will identify your data stream and then send the collected information to your GA4 property.
---
Boost Your Clutch Profile's Performance
Custom tracking parameters (UTMs) are available to Clutch+ and sponsored profiles.