Alongside the Clutch Vendor Dashboard and Google Analytics, unique UTM codes help you track if your website click-throughs came from a particular page on Clutch, and are reserved for Clutch+ and sponsored profiles.
What is a UTM?
A UTM code is an extra string of text added to the end of a website URL to make it unique. Using UTM codes on Clutch allows you to directly attribute website click-throughs to a particular page.
Usually, the extra text consists of:
/?utm_source=XXX&utm_medium=XXX&utm_campaign=XXX
The Clutch Sponsorship team will place your custom UTM codes after you purchase your sponsorship. You may choose to customize the source, medium, and campaign labels.
Google's Campaign URL Builder makes it easy to create these unique URLs: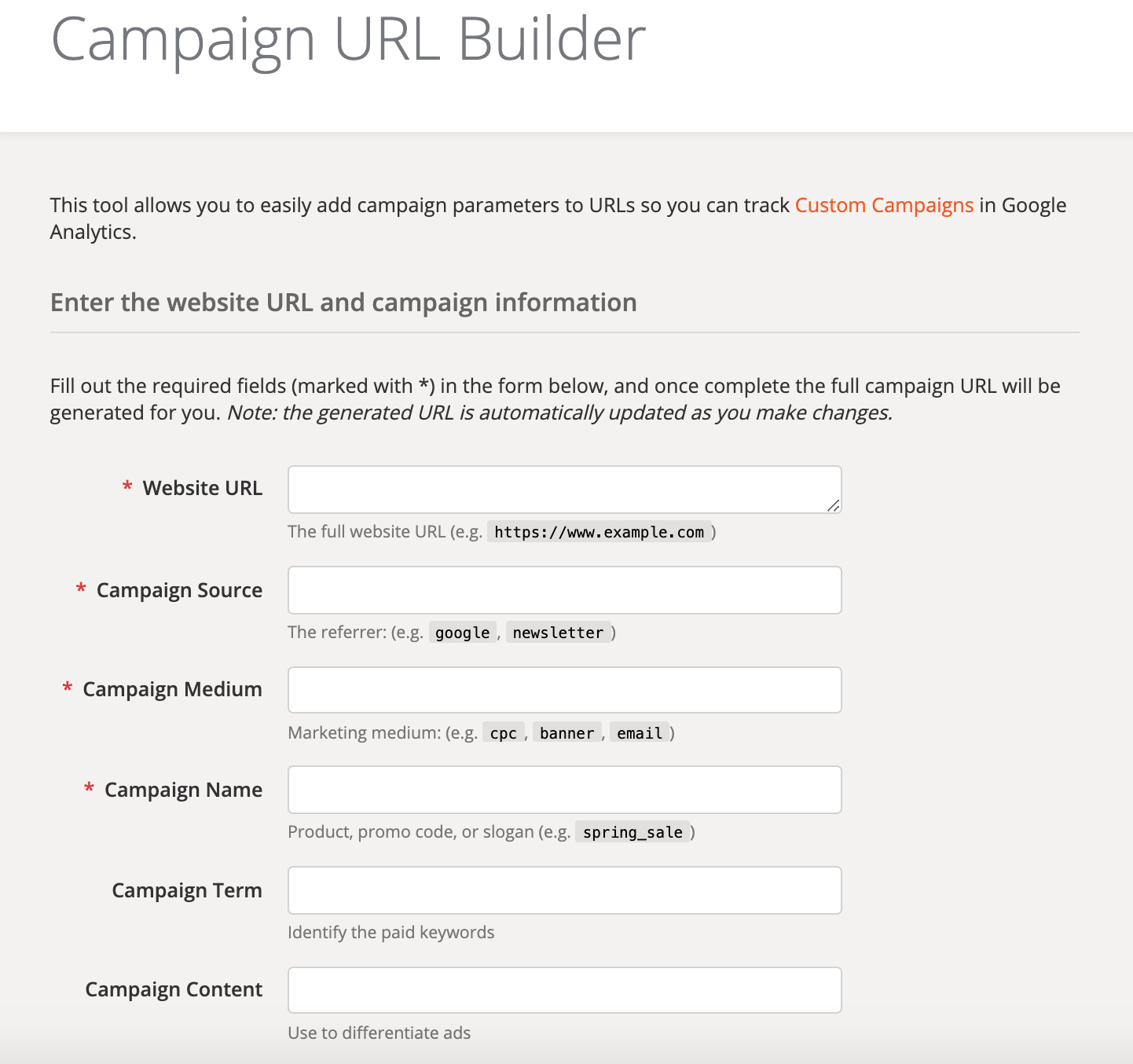 Tracking Website Click-throughs with UTMs
To view specific page performance within your Google Analytics account, follow these steps:
Navigate to "Acquisitions"
Select Campaigns
Select All Campaigns
If UTMs were placed correctly, you'll notice the following campaigns in that view.
=directory: Website click-throughs coming directly from both your profile and the "Visit Website" buttons on all directory pages except the page you sponsor.
=directory-mobile-application-developers*: Website click-throughs coming directly from the "Visit Website" button on the directory page you're sponsoring. Each active sponsorship will have a unique UTM string.
*for Mobile App Development directory page. The campaign will vary depending on the directory page(s) you sponsor.
How to Learn More About UTMs
If your company's profile is already signed up for Clutch+ or sponsorship, you can reach out to your dedicated Customer Experience contact. If you're interested in unlocking this feature, please fill out our contact us form.