Portfolio items make users on Clutch more likely to click the "visit website" button on your profile.
How do I add items to my portfolio?
To add portfolio items on your Clutch profile, you must be logged into the Clutch user account that has administrative access to your published Clutch profile.
When logged into the site, look to the upper right-hand corner and find your name or username. Scroll over the name to find a drop-down menu.
Choose "Portfolio."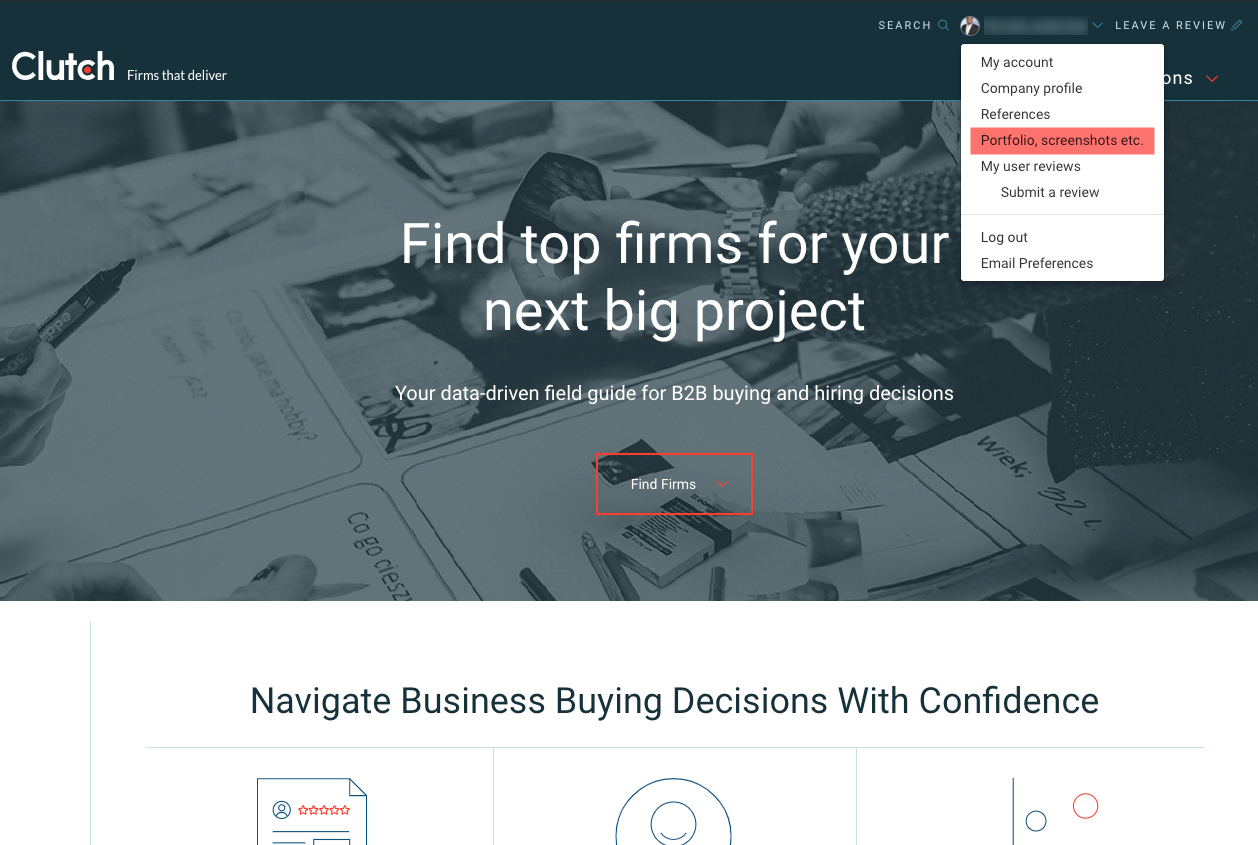 A page will load prompting you to "add portfolio item." Click the "add portfolio item" button and submit your file along with a description.
Files should be less than 1 MB and be jpg, jpeg, png, or gif, and you can upload as many images as you like.
The description should be a maximum of 1600 characters.
Can I add videos as a portfolio item?
Yes. YouTube and Vimeo are supported internet media providers.
Is there a maximum number of portfolio items?
No, but we recommend between 6 and 12 portfolio items.
What should I input in the "Title" and "Company Profile" fields?
Title*
Enter a title for this portfolio item. The client or project name usually works best.
Company profile*
Enter the name of your company as it appears exactly on your Clutch profile. You'll see it appear in the field below and can select it from there.