Adding a Clutch widget to your site is an easy, 4-step process.
Please follow these steps to implement your Clutch widget:
Sign in to your Clutch admin profile. Click 'Me' in the upper-right corner of the screen.
Select 'Review Widgets' tab on your dashboard.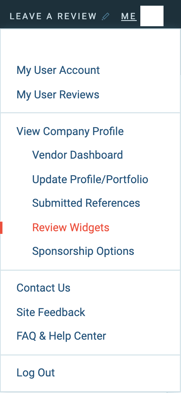 Choose the widget you want from your 5 options.
Copy the code into the body of where you want your widget displayed.
If you're having problems, please contact emily@clutch.co.
---
Additional Resources