What Can My Dashboard Tell Me About My Reviews?
Your Vendor Dashboard provides updates on the current status of your submitted references and recently added reviews.
Check the top of your Dashboard for the total number of reviews on your profile, the number of in-progress reviews, and your company's overall review rating.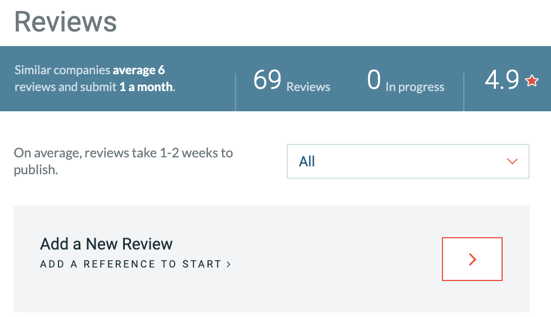 For more detailed information regarding each client reference and review, use the middle panel of your Dashboard.
You can find your Dashboard here: https://clutch.co/vendor/dashboard
---