You can change profile fields at any time, but some fields are locked for free profiles. To access those fields you will be prompted to upgrade to Clutch+.
As a basic profile holder, you can access and update your location, industry, services, and other details. In addition to these properties, Clutch+ customers have the ability to add languages spoken, time zone availability, social media, featured reviews, and custom URLs and tracking links.
Step 1: Log into Clutch
Log into Clutch through your user account.
(If you're having trouble accessing your account, here's how to get help)
Step 2: Select "Edit Profile" from your company page
In the upper right hand corner of your company profile, there is an option to "Edit Profile"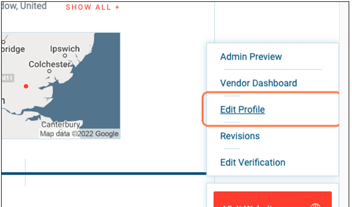 Step 3: Review the available profile fields
Review the fields that you currently have completed and which ones you would like to make changes to.
Step 4: Make desired changes
Remove, edit or add to fields you are interested in changing. Please note that some fields are not available to free profiles and you will be prompted to upgrade to Clutch+ before changing the field.

Step 5: Save Changes
Once satisfied with your updates, click the red button to "Save Changes." Your changes are now published to your profile.
Interested in adding more fields to enhance your profile? Consider upgrading to Clutch+ here.
To speak with a Clutch expert about Clutch+ or other products, contact us.