You can connect with service providers through Clutch's messaging platform.
You will receive an email when our team finds matches for your project. Simply click the button in the email to login to Clutch and view your matches.

After logging in, you will be redirected to your message inbox. Here, you will see separate messaging groups for each company you have been connected with. Each group name will include the name of the company you have been matched with.

You may already see some messages from providers introducing themselves in your inbox.
If you don't see a new message from a provider, you can send a message to them to get the conversation started.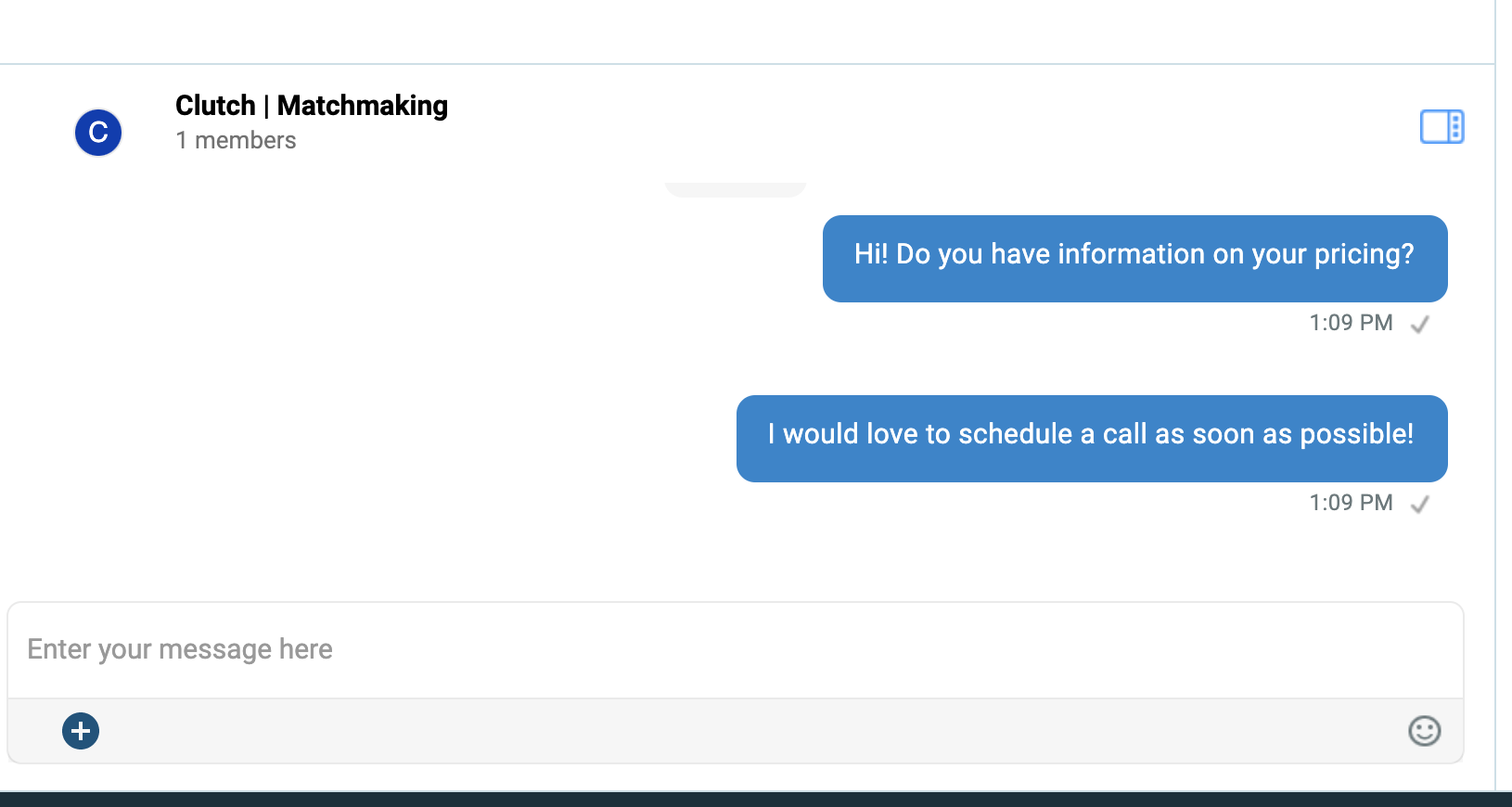 Group members will receive email notifications for unanswered messages after 5 minutes and again after 24 hours. You can reply to these notifications directly via email or in Clutch Messaging. Email replies will sync to Clutch Messaging.