The Vendor Dashboard is your homepage for managing your profile and reviews on Clutch.
On your Vendor Dashboard, you'll see the basic information presented on your profile, the status of your previously submitted references, newly added reviews, and stats on profile views and click-throughs from buyers.
Check your dashboard regularly to see updates to your profile and your visibility on Clutch.
When you're logged in, you can access your dashboard by clicking 'Me' (in the top right corner of the webpage):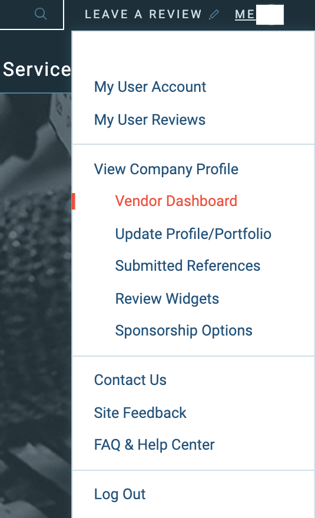 You can also find your Dashboard here: https://clutch.co/vendor/dashboard
---
Additional Resources